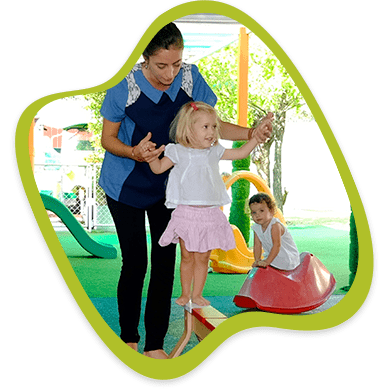 For Early years and Horizon Sections
The curriculum that we have put in place for the first two years of our nursery (Section Early years and Horizon) is based on the British Early Years Foundation – EYFS and also on the criterias of the French Organisation « Protection Maternelle et infantile »(PMI)), which authorised childcare in France. In conformity with these two references, we have put in place an educative project that will allow the child :
To understand community life rules ;
To feel in security, to live different experiences, to move towards independence ;
To awaken one's intelligence
To discover and to develop one's potentialities
To develop one personailty and one's creativity
To establish relations with other children and adults
To live within a group.
For Flying Start, Little Travellers and Globetrotters Sections
The bilingual sections Flying Start, Little Travellers and Globetrotters of Acacia are for children aged 3 to 4 years old, 4 to 5 years old and 5 to 6 years old respectively. These classes continue the global educational project of Acacia which is to reinforce the bilingualism of the children and to develop in them a natural and spontaneous ability to switch from one language to another.
The program that we have created for these two sections followed the French Ministry of Education Curriculum for the first and second year in Kindergarten « Petite, Moyenne and Grande Section » and the British Curriculum for the K1 and K2/Reception, Year 1 program.
Our program consists of 5 learning domains:
Communication, Language and Literacy
Problem Solving, Reasoning and Numeracy (Mathematics)
Knowledge and Understanding of the World (Science)
Physical development and Body Coordination
Creative development (Arts and Crafts)
Personal, Social and Emotional Development
The objective for children enrolled in our kindergarten program is to allow them to join with no difficulty, at the end of the cursus of Acacia, the French School or an international school.